The University of Wisconsin Law School has strengthened its constitutional law faculty with three new hires, who join in a long tradition of excellence in research and teaching. In addition to incoming scholars Joshua Braver and Franciska Coleman, Dean Daniel Tokaji is a constitutional law expert. All three joined the faculty last summer.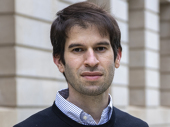 Joshua Braver joins the UW Law faculty as an assistant professor, whose research interests lie at the intersection of constitutional law and political theory. Braver's work mines the rich normative debates of past constitutional conflicts to construct limiting principles for moments when law's boundaries must be pushed, stretched or violated. His current project provides the first comprehensive and conceptual overview of all seven changes to the Supreme Court's size, in light of recent controversies about court-packing.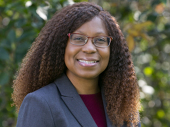 Franciska Coleman is an assistant professor focusing on political theory, critical discourse analysis and constitutional law, and she is the associate director of the East Asian Legal Studies Center. Her recent work examines the constitutional implications of the country's eventual demographic shift to a minority-majority society. She also explores 'cancel culture' as a byproduct of the American constitutional choice to rely on the social rather than legal regulation of speech, with particular attention to canceling speakers belonging to racial or ethnic minorities.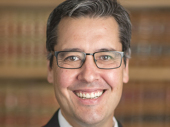 Daniel Tokaji is the new Fred W. & Vi Miller Dean and Professor of Law. He comes to UW Law School from Ohio State University, where he served as associate dean for faculty and Charles W. Ebersold & Florence Whitcomb Ebersold Professor of Constitutional Law. A leading authority in the field of election law, Dean Tokaji studies questions of voting rights, free speech and democratic inclusion. He has published over 50 law review articles, book chapters and other scholarly papers on a wide range of topics.
Submitted by Law School News on November 9, 2020
This article appears in the categories: Faculty, Features
Related employee profiles: Joshua Braver, Franciska Coleman, Daniel Tokaji